17 Best Ways to Spend a Rainy Day in Austin
While seeing a rainy day in Austin isn't all that common, we sure don't like to let it get in the way of our plans when it does! However, with the cold and rain creeping into Austin weather alerts more and more, we want to make sure you still have things to do. Here are our 17 Best Ways to Spend a Rainy Day in Austin!
SEE ALSO: A WEEKEND IN AUSTIN, TEXAS
The Thinkery
Pretend you're a kid again while you explore The Thinkery, the local Science Museum. This interactive science museum is a blast for adults just as much as it is for kids, and keeps you dry!
Austin Bouldering Project
If you don't want the weather to kill your workout vibe, head over to the Austin Bouldering Project! Get that rock climbing experience without the ropes in this giant jungle gym.
Learn More about the Austin Bouldering Project
Afternoon in a Coffee Shop
Check out our favorite coffee shops in Austin for the perfect place to sit and work for the afternoon. I am the least productive person at home when it's raining outside, so I always escape to a coffee shop on those rainy days in Austin!
My personal favorites on a rainy day are Wright Brothers Brew & Brew as well as Cafe Medici!
See a Movie at Alamo Drafthouse
Catch a movie at this original Austin gem to stay out of the cold. The Alamo Drafthouse is classic ATX and gives a full movie watching experience.
Check out their movies times here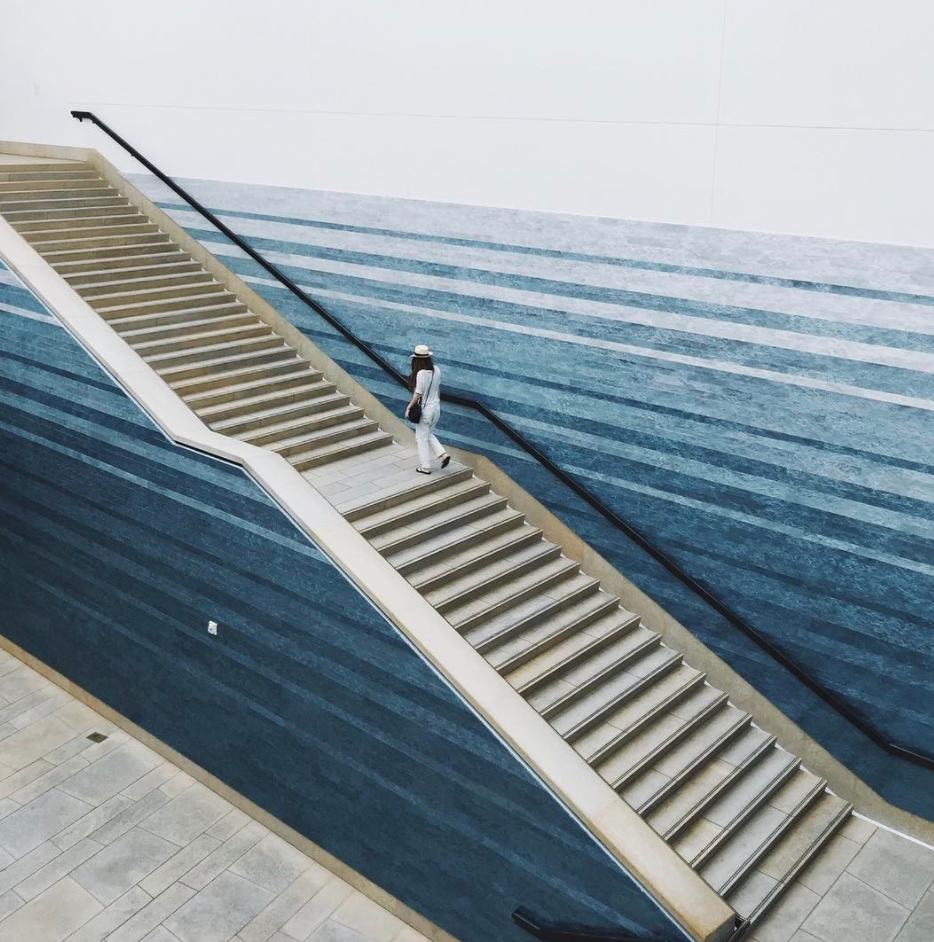 Blanton Museum of Art
Y'all, I am not an art museum person. I'm just not. But even I can appreciate how incredible the Blanton is. Worth checking out if you're facing a rainy day in Austin. Frankly, it's just gorgeous.
The Blanton Museum – Where Art Meets Austin
Punch Bowl Social
Eat, drink, and be merry, they said! They've got it all – eats, drinks, karaoke, bowling, arcade games, and so much more. An afternoon well spent, and it's all indoors.
The Goodnight
Noticing a trend on this list? I love going back to old school activities like bowling and arcade games on rainy days, and The Goodnight hits all the right notes! Hit the bowling alley with some friends at one of the biggest and best bowling alleys in Austin.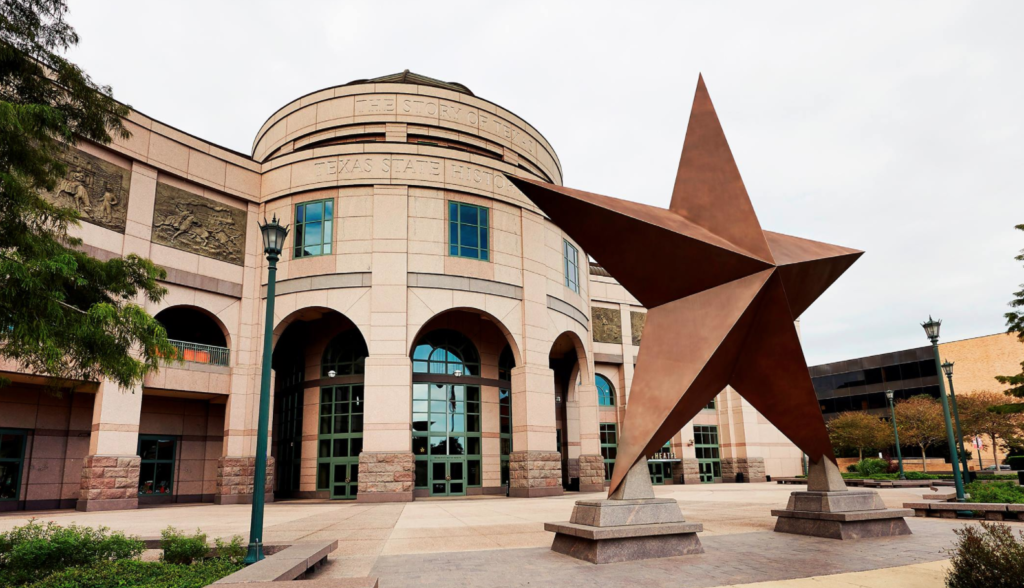 Bob Bullock Texas State History Museum
History buffs, this one is for you! Or just for anyone looking to learn more about Texas state history and get cultured on a rainy day. The Bob Bullock museum is interactive as well, for those of us (me) who usually aren't all for history museum will enjoy a trip here!
Learn More About Bob Bullock Museum
Pinballz Arcade
Half arcade, half bar. Need I say more. If you're looking to go out with friends but don't want to hop around from bar to bar in the rain, then spend your evening at Pinballz. You'll find me at the Pacman game for the entire evening.
Visit A Brewery
Austin is home to some of the best breweries in Texas, and many have indoor locations to enjoy that beer without losing the ability to feel your toes. Beer jacket? Yes please.
13 Austin Craft Brewery Destinations
Watch a Comedy Show at Esther's Follies
From stand up to political satire, Esther's Follies will have your abs sore by the end of night without a doubt. If you like laughing (obvi who does not), you'll like Esther's Follies.
Check Out Esther's Follies Schedule
Escape Room Austin
While you do have to book these in advance usually, I can promise they're a blast! Spend the afternoon with your friends trying to solve a real life puzzle.
Check Out the Austin Panic Room
 LBJ Presidential Museum
Soak up some history and Presidential knowledge with an afternoon at the LBJ Presidential Library. Bet you that you'll coming out having learned something new, and having stayed dry!
Pete's Dueling Piano Bar
Two guys. Two pianos. Many many drinks. Spend your night at Pete's Dueling Piano Bar and dance the rainy day away!
Check Out Pete's Dueling Piano Bar
Long Center for Performing Arts
From ballets to plays to live shows, the Long Center is a great way to spend a night indoors! Typically, tickets should be purchased in advance, but I have had luck snagging them at the box office the day of!
 See a Show at Stubb's BBQ
Cold beer and live music, aka Austin at its finest. Catch a live show in the live museum capitol of the world right at Stubbs BBQ. From big names to local gems, they've got it all!
Top Golf
While maybe not the best option if it's a torrential downpour or freezing cold, Top Golf is still a great semi-indoor option on a drizzling day in Austin! Also perfect for people like me who have no idea how to golf!
Pin It For Later
---