You know those people in your life that are IMPOSSIBLE to shop for? We all have one. Actually, we all have more than one. I've come to learn that the best things you can get those people, and the most fun presents in general, are things you can go out and do!
Here is a collection of all the best non-material presents in Texas. You can either go big & bold or keep it simple. Make sure you book them before it's too late!
Big & Bold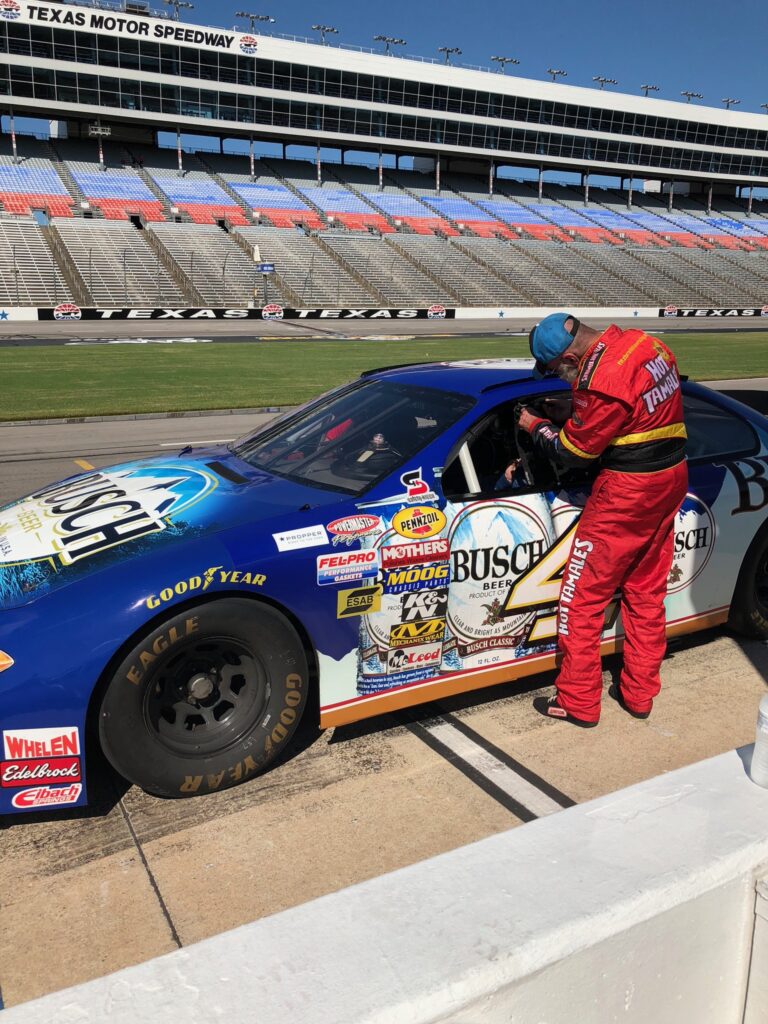 Texas Motor Speedway Experience
Location: Dallas
Expected Cost: $100+
If you have a friend or S.O. that's really into cars, then this gift will win you major brownie points! I recently got this experience for Viktor, and he can vouch it was quite a treat. You have the option of doing three laps with a professional or the full experience of driving the car yourself.
Book Texas Motor Speedway Experience
Exotic Zoo Getaway
Location: Austin (ish)
Expected Cost: $100+
A romantic get away combined with a safari experience? I'm so in. Spend a night or two in one of their cabins in the their safari! I'm talking kangaroos, bears, and ostriches OH MY! You get to hang out with the animals, and then spend your evenings out in the Texas countryside under the stars.
Explore Cabin Options at Exotic Resort Zoo
Flyboarding
Location: Austin, Dallas, or Houston
Expected Cost: $100+
This is hands down the best present I ever received. You get taken out on a jet ski and they hook you up to a board and let you run wild. We only did 20 minutes each, but that's honestly all you need! We did this on Lake Austin, so I can only vouch for that company, but it's available all over Texas as well!
Austin Zipline
Location: Austin
Expected Cost: $120+
If you haven't noticed yet, I love a gift that involves a daring adventure! Think outside the box with a zipline experience in Austin. Obviously, I do not recommend this if you have someone with a fear of heights in mind, but otherwise anyone wanna get this for me???
Check out the Austin Zipline Experience
**They're currently doing a 30% promotion on gift certificates! Give them a call for more information**
Skydiving Experience
Location: College Station
Expected Cost: $200+
No comments necessary, I think you guys get the idea. If you really want to do bold and exciting, you can't beat a skydiving experience!
Hot Air Balloon in Austin
Location: Dallas
Expected Cost: $200+
If you want to truly go all out, look no further. Take a hot air balloon ride over North Texas for a gift you bet they will never forget.
Salt Water Fishing
Location: Corpus Christi & South Padre Island
Expected Cost: $100+ (Depends on number of people)
If you know someone who loves the outdoors and being at sea, this gift is a win! Give him a guys trip out fishing on the water, and you're pretty much guaranteed to come home with some fresh fish. Viktor went out with his friends and had a blast. The more merrier too, if you want to include a group!
Keeping It Simple
Local Brewery / Distillery / Winery Tour
Expected Cost: $20+
Whether they're the person that will only order craft beers, will send back the wine if it isn't their taste, or will always order the top shelf liquor, this gift is a win. In fact, I am none of those and I love gifts like these! Get them a brewery tasting, a day at the vineyards, or a distillery tour trip as a gift and something to do together or with a group.
Our personal favorites are Deep Eddy's Distillery in Austin, Jester King Brewery in Austin, St. Arnolds Brewery in Houston, Spicewood Vineyards in Austin, and any of the wineries in Grapevine!
Cooking Class at Central Market
Expected Cost: $50
Got a wanna-be chef on your hands? Well, give them a chance to show off their Top Chef skills by getting you both a cooking class experience! Who could dislike a gift that involves food, honestly?
Cooking classes available in Austin, Dallas, Fort Worth, Plano, Houston, Southlake, and San Antonio! So many options!!!
Tickets to a Musical or Symphony
Expected Cost: $30+
This is a gem for your parent, your significant other, or just someone who loves the fine arts! I got tickets to see the Nutcracker at Bass Hall with my parent last year, and I kid you not my mom squealed.
View tickets at Bass Hall Performance in Fort Worth, Winspear in Dallas, the Long Center in Austin, and Alley Theater in Houston
NLand Surf Park
Expected Cost: $50+
An experience that is literally like no other, Austin has its own surf park. With real waves. And it doesn't even break the bank!!! If you have ever wanted to try surfing then you can do it right in your own backyard. Things I never thought I would say in Texas!
View NLand Surf Park in Austin
Tickets to a Sports Game
If there is one thing Texas is not lacking, it is sports teams. Whether you love basketball, football, tennis, soccer, hockey, baseball, or any of the other millions of teams we have here, you can find something that works for you guys! Snag them tickets to a game and make their day.
Viktor is a die-hard Spurs fan so I will only be linking the Spurs tickets (that's my present to him, tbh).
Spa Day
Expected Cost: $50+
I don't care whether you are male or female or whatever if you are a human being you will love a spa day. Pamper your favorite person with massages, seaweed wraps, and facials.
My favorite place is Austin is definitely Away Spa by the W Hotels!
Liked This Post? Pin It For Later: