15 Date Night Ideas in Dallas – Fort Worth

Valentine's Day is coming up quick! If you're having Date Night in Dallas, then check out this list for some Dallas date ideas! A romantic dinner is always nice, but sometimes it's fun to have a creative Dallas Date Night.
SEE ALSO: Dallas Mural Guide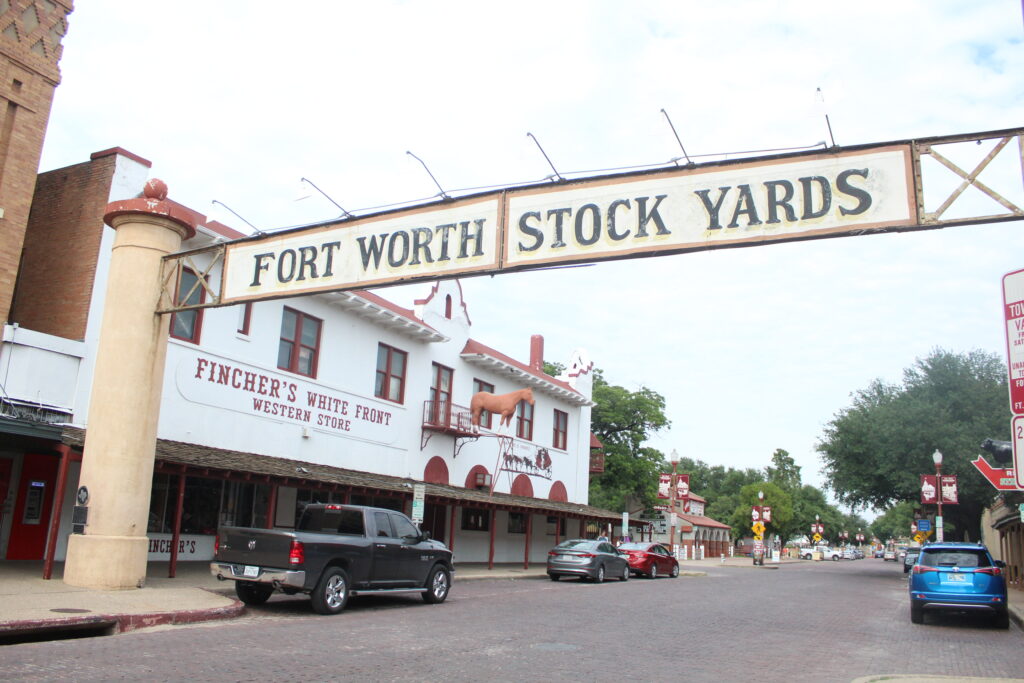 Rodeo & Two Stepping
If you have a gal/guy that loves to go out dancing, then this is the date night for you both! Start off the afternoon walking around the Stockyards and hanging out with the cattle. Make sure you drop by Cavenders to see all the boots! Then, grab dinner at one of the 200 BBQ places in the area. I can't even recommend one because there are so many delicious options!
Head right over to the rodeo afterwards for a cattle show you definitely will not forget, then dance your boots off at Billy Bobs down the street right afterwards! I promise you, they called it the Worlds Largest Honky Tonk for good reason!
Drive-In Movie
You cannot go wrong with an old-school drive in movie date. Grab a ton of snacks and some blankets for a romantic movie night together. You can either head to Coyote Drive In by Fort Worth or Galaxy Drive In just south of Dallas!
*hint hint to my own boyfriend who probably is not reading this*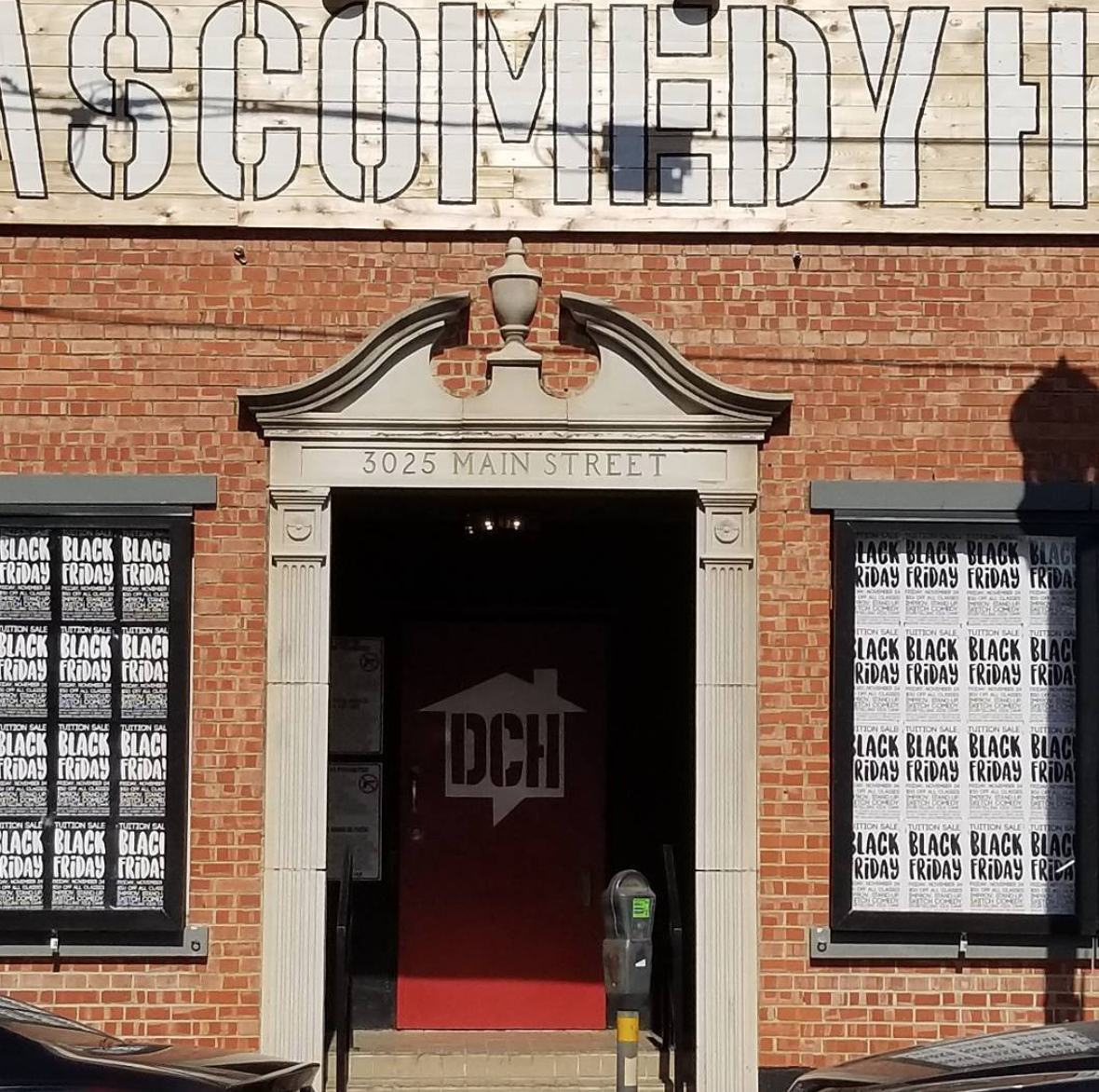 Dallas Comedy House Improv Show
Laugh your arse off at the Dallas Comedy House for the evening! Their improv shows always crack me up, and they're a great way to break the ice without someone relatively new in your life.
You should also check out Pocket Sandwich Theater! They have tons of live comedy/drama shows that are absolutely going to lead to a great night. While I have not been myself, I have heard nothing but good things about the experience!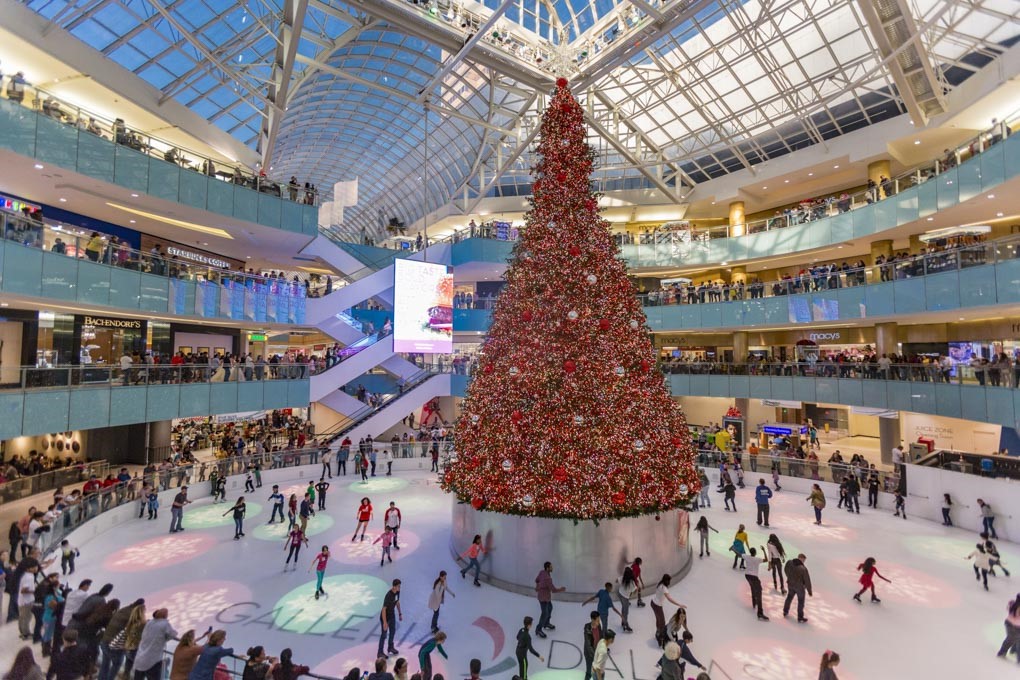 Ice Skating
Grab a partner and spend time ice skating at the Dallas Galleria! The perfect winter date in Dallas for only $14 a person. Plus, you can take her shopping through the Galleria afterwards (and you know we never say no to a shopping trip)!
Perot Museum
I do not care how old you are, you are never too old for a fun science museum. If your date considers themselves nerdy, then this will be a treat. Spend the afternoon exploring the Perot Museum in Dallas for only $25+ a person. They also have exclusive adult-only nights with plenty to drink and eat if you can snag some tickets!
To continue the fun, make sure you drop by Klyde Warren Park for lunch/dinner just down the street!

Klyde Warren Picnic & Dallas Museum Day
If you have someone that loves art museums, then this is the date for you! Start off with a lunch at Klyde Warren Park, either at the adorable Savor restaurant or at one of the countless food trucks they have! Enjoy the downtown view, some sunshine, and a whole lot of people watching.
After lunch, you can head to one of the many gorgeous local museums. The Dallas Museum of Art across the street is always a favorite, plus it is FREE. I also recommend the Nasher Sculpture Garden for some sculpture lovers. Science lovers can drop by the Perot Museum (as mentioned above) for the day. If you're an aquarium person, then head to the Dallas World Aquarium for some penguin spotting and shark watching!
Attend a Local Sporting Event
Last year, I got my boyfriend Houston Rockets tickets for Valentines Day, and boy did I get major brownie points for that! Check out tickets for the Dallas Mavs, Dallas Cowboys, Dallas Stars, and Texas Rangers and spend a night at the game together!
Wine Tasting
Check out some of our favorite Grapevine wineries, which are always a good date night spot! Indulge in delicious wine and foods in the local vineyards, which is way less expensive than a trip to Napa! I personally recommend Delaney Vineyards or Messina Hoff winery!
Central Market Cooking Class
Have you guys been saying for months you want to learn how to cook? Or be better cooks? Maybe cook more meals together? Well this is the perfect opportunity to do just that and make it a date night! Check out cooking classes offered by Central Market.
White Rock Lake
If you two are nature lovers, then spend the day at White Rock Lake up in Dallas! You can rent some bikes or kayaks, take the boat out, or just picnic next to the lake! Soak up some sunshine with your special someone at White Rock Lake.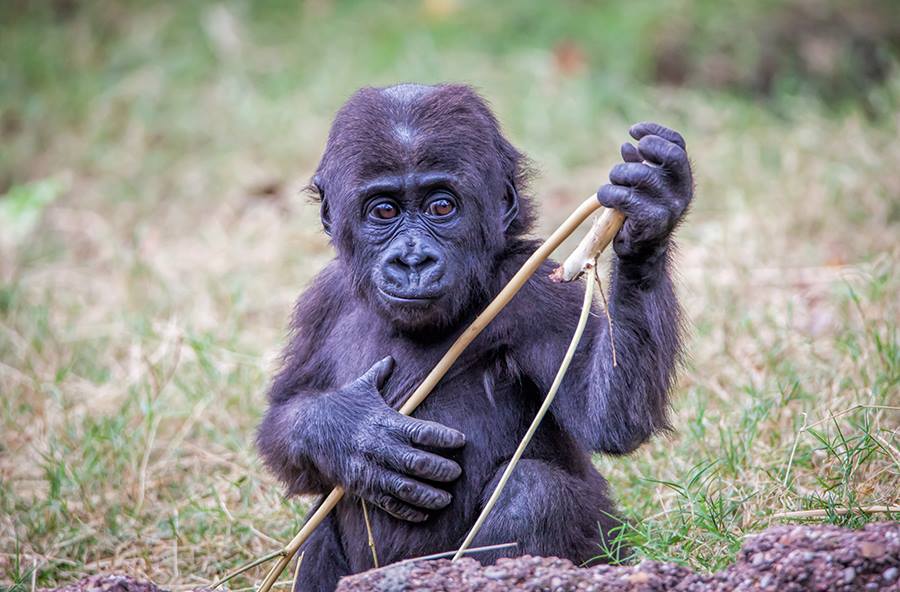 Dallas – Fort Worth Zoo
You put a girl in front of a cute cuddly sloth and she will melt into a puddle right then and there. Spend the day at the Fort Worth Zoo ogling the animals and walking around; I don't know how you could have a bad time. Make sure you check out the baby elephants too!!

Fort Worth Sundance Square & Water Gardens
One of my favorite places in DFW because of how insanely cute it is, and it does not get nearly enough credit! Spend the evening walking around Sundance Square, checking out the adorable little shops and lights all around. Then, you can walk over to the Fort Worth Water Gardens for a sight you would not ever imagine in this quant southern city.
A Dallas Staycation
Looking to get away for the evening? Maybe need a break from kiddos or just life in general? Then snag a hotel room at some of the most romantic and relaxing hotels in Dallas:
W Hotel Dallas – Complete with an incredible spa and a pool with killer views
The Adolphus – This gem reminds me of a beautiful romantic Parisian hotel, if that tells you anything
Hotel ZaZa – Very boutique and very unique, a hotel you likely haven't experienced before!
NYLO Hotel – If anything, you have to stay here for their amazing rooftop views
Top Golf
If you want to keep things simple, then Top Golf is a way to do just that! Spend the evening with drinks and golf (specifically for people that suck at golf, aka me).
Dinner at Reunion Tower
You know that giant ball in the Dallas skyline? That happens to be a restaurant! If you want to impress your date, then this is the place to take them. The meal absolutely will not be cheap, but the views will sure make up for it.
---
---